Wyoming Living at The Golf Club at Devils Tower
With the incomparable beauty and abundance of recreational opportunities at the Golf Club at Devils Tower, you'll want to stake your claim here under the big western sky. Create your perfect home on the range, amongst the other log homes in our community.
Located in the charming town of Hulett, Wyoming and just eight miles from our nation's first national monument, Devils Tower.
Just beyond the golf course, exciting adventures await our residents! Experience a dream hunting expedition for elk, turkeys, whitetail, and mule deer. Enjoy an afternoon of fly fishing or spin fish for trout, walleye, catfish, and bass.
With about 1,000 acres, we have something to tempt every nature lover. Follow abundant trails and footpaths that navigate you through the unspoiled countryside; with many varieties of native plants and wildlife, it's the perfect place for photography. The photo-ops continue into the evening when the never ending sky fills with breathtaking stars, illuminating the rugged landscape as it's enveloped in peaceful quiet.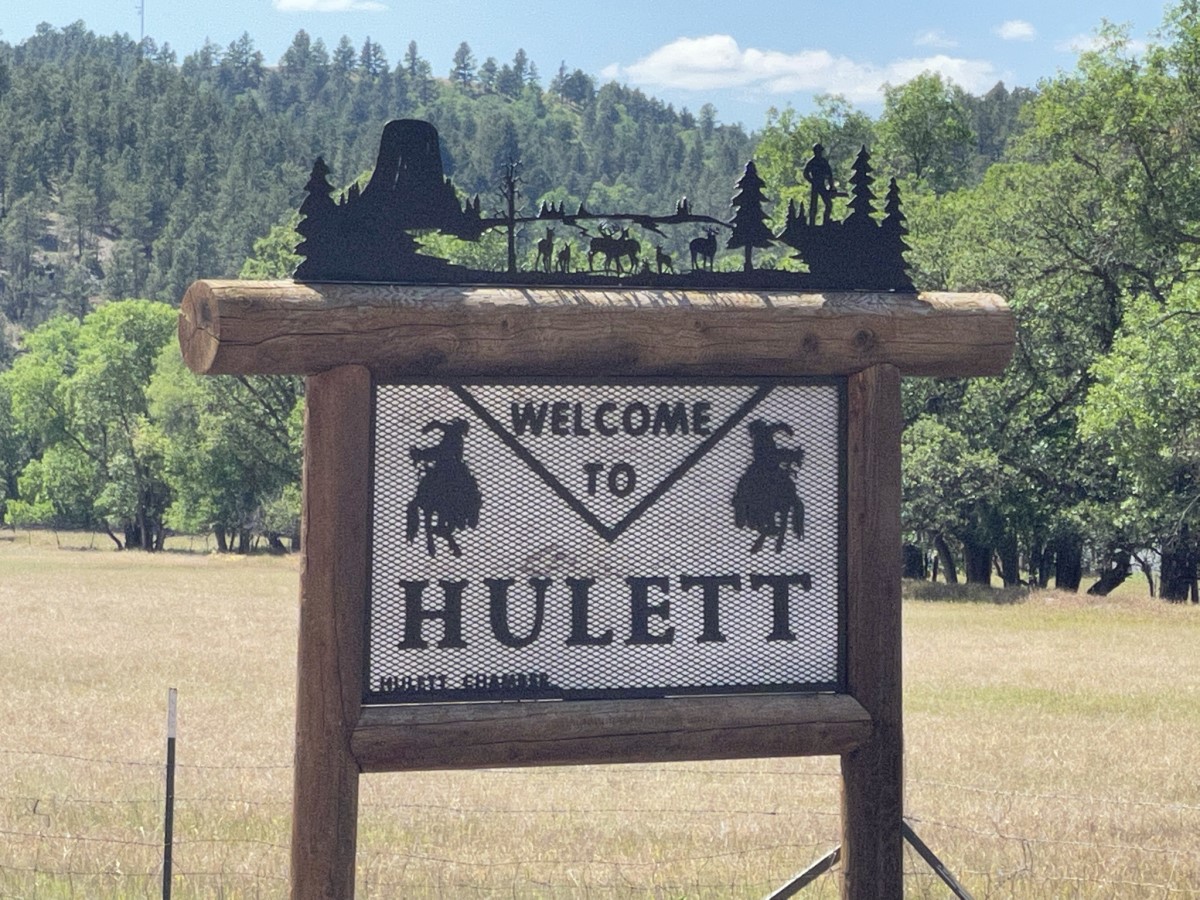 The Town of Hulett
In the Black Hills of Wyoming, the Town of Hulett is nestled in a valley surrounded by beautiful red rimrock with the Belle Fourche River flowing through it. Hulett with a population of 300 +/- has all the amenities of a larger town including two medical clinics, a school, bank, post office, public library, grocery store, several cafes, motels, airport, museums, and an 18-hole private golf course.
Hulett is known for its friendliness and willingness to help not only neighbors but complete strangers if needed. Although a quiet town most of the year, it comes to life beginning in the spring with the Old West Invitational Turkey Shoot followed by tourists headed to Devils Tower, motorcyclists in August and hunters in the fall.
Crook County
Crook County is located in the northeastern section of the state of Wyoming. As of the 2010 United States Census, the population was 7,083, making it the third-least populous county in Wyoming. Its county seat is Sundance.