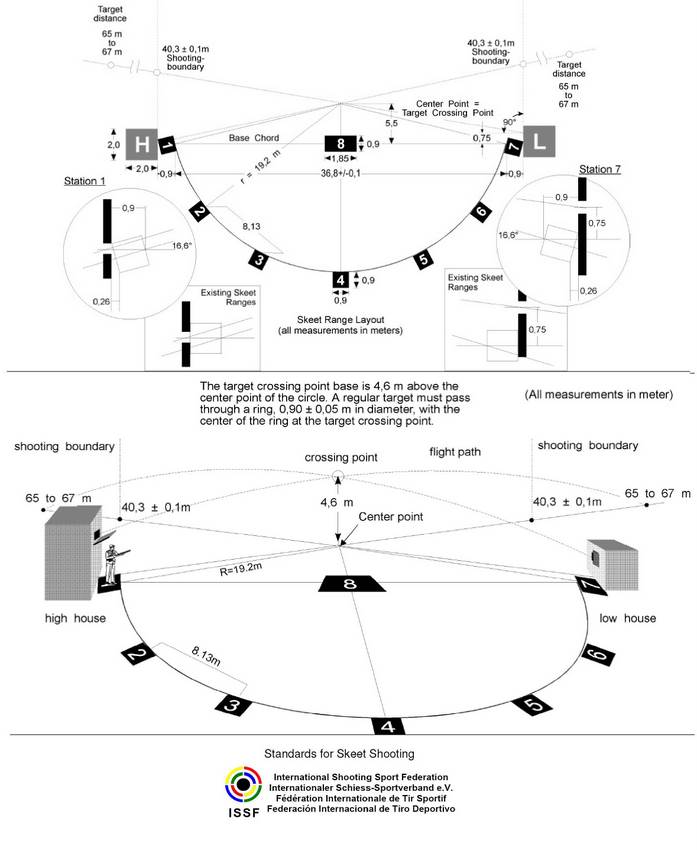 We feature a regulation size Skeet Range for both the public and our members.
The range is closed for the season. Open Memorial Day to Labor Day.
All ammunition must be size 8 shot or smaller and preferably loaded to less than 1300fps velocity. No hunting ammunition is permitted
Minimum age for children is 12 years old.
Please click the image on the right to enlarge the skeet range field layout.

Booking Fee: Members: $25.00 Guests: $50.00
Per Round (25 targets) - Members: $10.00 per person Guests: $20 per person
Shotgun Rental - $35.00 (credit card required)
Ammunition (box of 25) - Members: $15.00 Guests: $20.00
SAFETY FIRST
Hearing & eye protection is required on the range
Keep your chamber empty until you are on station
Keep your action OPEN until you are on station
Keep your finger OFF the trigger until on station
ALWAYS keep your gun pointed in a safe direction
No alcohol