Humble Beginnings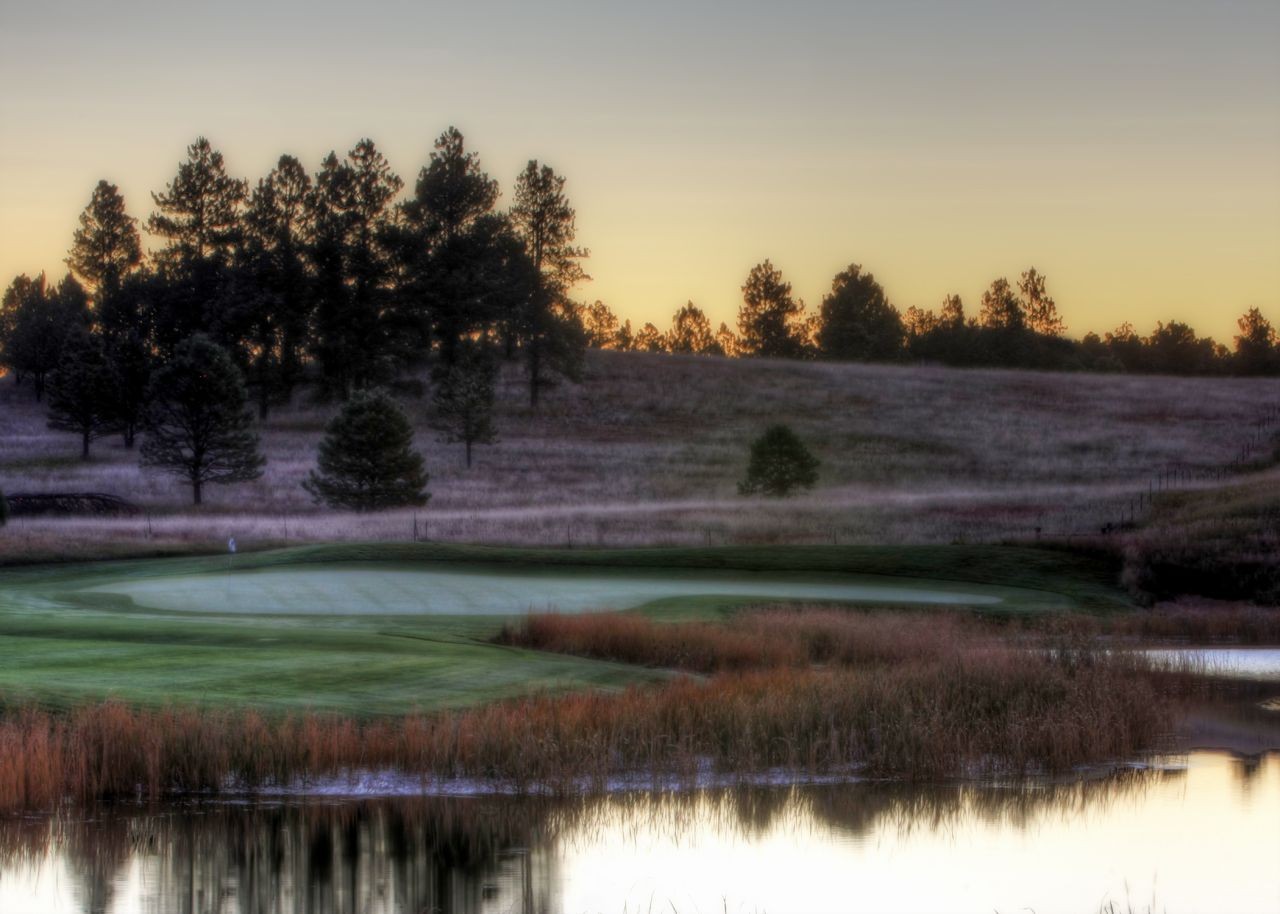 The Neiman Family as told by Jim Sr.
Adam Aaron Neiman, son of Samuel Ruppert and Elizabeth (Ferrance) Neiman was born in 1872 in York, PA. He married Elizabeth Kunkel in 1890. In 1917 they moved their family by train to Colorado. In 1930 he was Corn King of the World. He raised 84,500 bushels of corn that were all picked by hand.
They had seven children, one being Albert Carmel Neiman born in 1895 in York Co, PA. He married Annie Mabel Gerber in 1896. He followed his parents to Colorado in 1918 and helped start the grain elevator in Eads. In the winter of 1927-28 he moved his family to Gordon, Nebraska where he farmed. The market was poor, so he buried his crops and moved to Upton, Wyoming in 1936.
They had eight children, the youngest being our very own James (Jim) Samuel Neiman. Born in Gordon, NE on February 6, 1930. He was the youngest of the eight children.
"The Neiman family started sawmilling in 1936 when my father bought a sawmill and moved it to Skull Creek between Upton and Sundance, Wyoming. It was during the depression years and all eight children had to help. My brother Bill and I took turns staying out 'of school to shovel sawdust from under the saw." He was also involved in ranching and mining.
"We lived in a tent.Mother and dad and the three girls stayed in the tent.The five boys slept outside, and later on it started snowing at night and stuff, so mother would come out and shake the snow off and we would come in the tent and eat. Then we went to work so we finally got the sawmill going and got enough lumber sawed so we built a 12 X 16-foot shack that had thin boards and tar paper, and had a wood stove.Then mother, dad and the three girls stayed in the house while we (the boys) finally got the tent."
In 1939 the family moved to Hulett, Wyoming after the sawmill in Upton, WY burned down. "We figured someone started it because, they said they seen a car out there racing out there at 1 o'clock.It was racing out really fast and pretty quick the mill went up.Everything was built with wood."
"We didn't have any money but we were hard workers and we were honest. You just keep working. That's all there is to it."
Jim was nine years old when he started harnessing horses for skidding logs with the help of a ramp that A.C. built so Jim could drag the harnesses.
"During WWII, in 1944 three of my brothers had to go to the service. The same year Dad bought a ranch up Blacktail Creek from Ervin Richards. It is still owned by the Neiman family and is known as Neiman 77 Ranches. It had a lot of timber on it. In 1945 he sold the mill in Hulett to Dick Bush and bought another one from Tony Anderson, which was located on Lytle Creek about 20 miles southeast of Hulett. We moved it up on the ranch. We had trouble getting help. In order to keep going I stayed out of school. In 1947 we had 30 Mexicans working in the mill and in the timber, plus all the local help we could get. We made grain doors for CB&Q railroad."
By age 14, Jim was operating a Cat dozer with a winch on the back.
In 1945 at age 15, Jim moved from the woods to the mill to operate the edger, but when a new dozer operator pulled a tree over on a fuel tank, A.C. fired the operator and told Jim to operate the dozer. Four days into the ninth grade, Jim dropped out of school and went to work.
"One day we was up there and dad and Bob Grant was there, and dad told me to take the horse and go up and get some logs while they ate dinner.This big old horse, 'Old John' weighted about 1600 pounds.So, I grabbed the horse by the tail, and they pulled me up so I thought I would ride him down.Well, coming down this steep hill, the log hit a stump and just threw the horse right down.There he was laying on top of my right-hand leg.I screamed and hollered, and dad and Bob run up there.Dad grabbed the old horse, just like bull dogging a steer, and rolled him off me and Bob Grant put a half hitch in his tail and picked him up and I started walking down there.My whole leg was all tore up.It was in the wintertime and had woolen underwear on and stuff and just shredded it from my knee down.They took me to Spearfish and got there and they put 150 stitches in it.They took part of my main cord out and had me lie on my leg.As soon as it was done, I had to go back to skidding logs again."
"In 1948 Dad heard about making houses from red cedar 4 x 4's. In order to get the right kind of wood he went to British Columbia, Canada. I worked with him there for two years. We brought the cedar across the border to North Port, Washington. We sawed and planed it there, then hauled it to Hulett. There are numerous buildings built out of the cedar at Upton, Hulett and Aladdin, Wyoming. My Father and I agreed that if I helped him get started in Canada, I would have first chance at buying the ranch, if he sold it."
"In 1950 my brother Ray and I bought the ranch."
February 15, 1952, Jim marries Sally Ann Bush of Hulett, daughter of Glen and Mildred Bush. They had five children.
The Bush Family as told by Sally Ann (Bush) Neiman
Jeremiah Porter Bush was born Feb. 27, 1836 in Missouri. "He left on a wagon train, along with his sister and husband, heading to California going through Wyoming. The wagon train was attached by Indians on the Rumbolt river in Nevada. He was severally wounded. Sister was brutally attacked and scalped. Her baby was killed plus several members of the party. He went onto California with another wagon train that came by an hour later."
"After nine years in California he returned to Missouri and married Isabel Hunter. In 1882 he brought his family to Wyoming Territory and located about two miles east of present day Hulett. Glen Roy Bush (my Grandfather) was one of nine children. He married Ella F. Trafton, from Texas, and had two sons. One son, Glen Trafton Bush, was my father. They lived on the family ranch, a family partnership consisting of Glen Roy Bush and two sons, Glen Trafton and brother Richard. My father and mother, Glen Trafton Bush and Mildred Irene Jay, were married October 11th, 1930; Six children were born to this union." One being our own Sally Ann Bush, who married James S. Neiman, February 15, 1952.
They had five children.
Sally's family
By accepting you will be accessing a service provided by a third-party external to https://www.devilstowergolf.com/